Art Basel 2017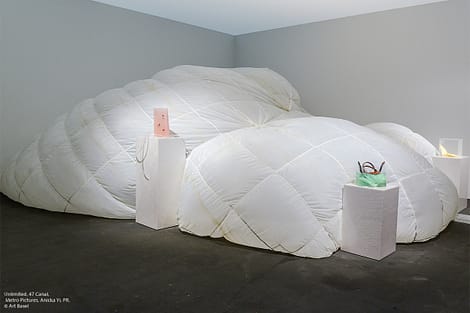 The Best Modern and Contemporary Art Fair has opened its doors and this year with more Works to see and discover.
The show goes on in Basel and in 2017 continues its the tradition of bringing the international art world together at Messe Basel in the cultural capital of Switzerland.
Once again the most important Air fair in the World ART BASEL opens its door to recive visitor from all over the Planet, offering a wide selection of Art Works. World´s leading Galleries presenting the works of over 4,000, Artist exhibitions, Special Events and much more.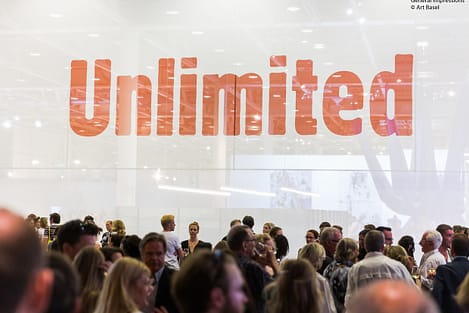 Parcours: 22 site-specific artworks presented around Basel's Münsterplatz.
Curated for the second year by Samuel Leuenberger, Director and Curator of SALTS in Birsfelden, Switzerland, Parcours returns with 22 site -specific artworks sited around Basel's historical Münsterplatz. Parcours will feature artworks by both internationally renowned and emerging artists including Ai Weiwei, Katinka Bock,Pedro Cabrita Reis, Miriam Cahn, Berlinde de Bruyckere, Nathalie Djurberg and Hans Berg, Latifa Echakhch, GCC, Amanda Ross-Ho, Cally Spooner, Rirkrit Tiravanija and Wu Tsang.
Engaging with Basel's past and present by weaving artistic interventions into the fabric ofthe city, this year's edition of Parcours portrays a series of intimate experiences, withartists addressing the truths that concern their daily experiences. The eighth edition of The Parcours is again sited in the heart of Basel's historical city center, the Münsterhügel, where 21 artists engage with an abundance of historically rich scenic sites. Visitors willenter public as well as private spaces, discovering local institutions, city departments, and churches built in various centuries. These places–through their own histories and interactions with the public–will contextualize and amplify each artist's personal thoughts. Taking place on Saturday, June 17, Parcours Night will once again feature a specially curated program of live performances, access to all Parcours sites and extended opening hours at some of Basel's leading museums.
The Parcours takes place from Monday, June 12 to Sunday, June 18, culminating in Parcours Night on Saturday, June17 with live performances byItziar Okariz(b. 1965),ThanHussein Clark (b. 1981), Marvin Gaye Chetwynd (b. 1973), Shana Moulton (b. 1976), Moved by the Motion (Wu Tsang, boychild, Patrick Belaga, Bendik Giske and Josh Johnson), Eric Hattan (b. 1955), Julian Sartorius (b. 1981) and Hans Berg (b. 1978).
Founded in 1970 by gallerists from Basel, Art Basel today stages the world's premier art shows for Modern and contemporary art, sited in Basel, Miami Beach and Hong Kong.Defined by its host city and region, each show is unique, which is reflected in its participating galleries, artworks presented, and the content of parallel programming produced in collaboration with local institutions for each edition.
©Art Basel 2017
Come and be part of this Amazing Show – ART BASEL
From 15th to18th June 2017
FG ART & TRAVEL INTERNATIONAL
info@arttravelint.com