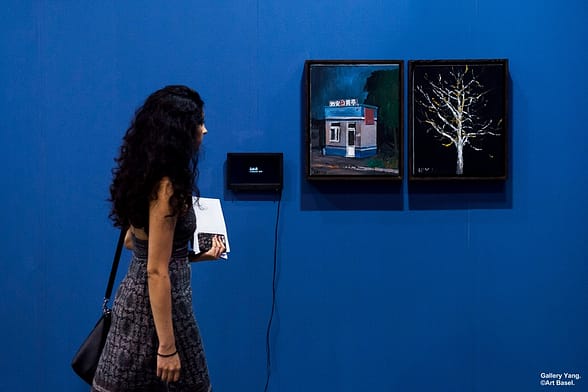 Art Basel, Hong Kong is an groundbreaking contemporary Art Fair that grows year by year and is becoming a very important fair for the Asian and International Market.
With half of the participating galleries coming from Asia and Asia-Pacific, the show Art Basel, Hong Kong, not only provides a portal for regional artists to present their work, but also offers galleries from all over the world a platform to bring their work to Asia. (making a high quality show).
A 21th century metropolis, Hong Kong ranks among the world´s most dynamic international Capitals. During Art Basel Hong Kong, collaborations with local and international partners ensure a diverse and wide range of Art program.
The 2017 Edition, placed the Hong Kong show squarely in the center of Asia´s International Art Scene.
©ART BASEL Hong Kong 20217