CANNESERIES 2019
Cannes International Series Festival
Season 2

CANNESERIES comes back for a second edition from April 5 to 10 2019.
The event aims to highlight series from all over the world and to give an international voice to this increasingly popular and fiercely creative new art form.
During CANNESERIES, the city of Cannes will embrace the world of series through dialogue and discovery, with screenings of classic series throughout the city, master classes, encounters and Q&A's, ad hoc digital content and much more
The CANNESERIES Festival is at the heart of a global evolution of audiovisual content where the series takes center stage, enriched by a partnership with MIPTV, the international market for content development and distribution — that takes place every year at Cannes.
In Development, the Cannes Drama Creative Forum co-organized by MIPTV and CANNESERIES for the second year in a row, is proof of the successful cooperation between the two events.
Free, open to the public and organized by an independent association presided by Fleur Pellerin, this event celebrates excellence. Striving to create a stage on which the foremost creators in the world of tv series come together, where tomorrow's talents are showcased and a prestigious international competition for a wide range of genres and for series of all shapes and forms is presented.
The Festival is organized with the support of the City of Cannes, the Department of the Alpes-Maritimes and the Southern Provence-Alpes-Côte d'Azur Region.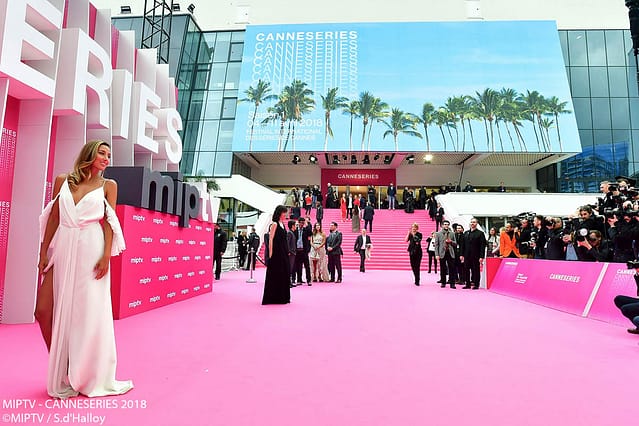 "It's a tremendous honor to represent such a notable international event honoring series from all over the world. In this second edition, I am proud and pleased to meet the creators and crews that make this genre so abundant and to share with the general audience a common passion for series."
Fleur Pellerin, President of CANNESERIES

"Beyond the CANNESERIES Festival, I aim to make Cannes a stronghold for writing professions. The Bastide Rouge university campus with training focused on storytelling, the installation of post-production studios, scriptwriting residencies for feature films in partnership with the University of California Los Angeles and for short formats with Berlin's Serial Eyes, are all part of this local, academic and entrepreneurial dynamic of promotion of actions carried out in Cannes' creative industries.

In addition to our know-how, we want to host the biggest cultural and professional events related to the audiovisual sector, to be the city where all the links of this chain of creativity come together, and to make Cannes the key place to be for education, creation and communication."
David Lisnard, Mayor of Cannes
"The series is now a major audiovisual genre so we want to honor this art form during the Cannes International Festival of Series. CANNESERIES is therefore an open event, accessible to everyone, a must for fans of TV series and the perfect way to highlight this increasibly relevant art form."
Benoît Louvet, Chief Executive of CANNESERIES
"We are extremely proud to host such a large group of talent from around the world and screen series for all audiences in the legendary venue that is Cannes. CANNESERIES is THE series festival. When we look at the success of some of last year's selected In Competition series like Killing Eve, When Heroes Fly, Miguel and State of Happiness, we can guarantee that this second edition will be showing even more amazing content and will become once again a starting point for many international discoveries."
Albin Lewi, Artistic Director of CANNESERIES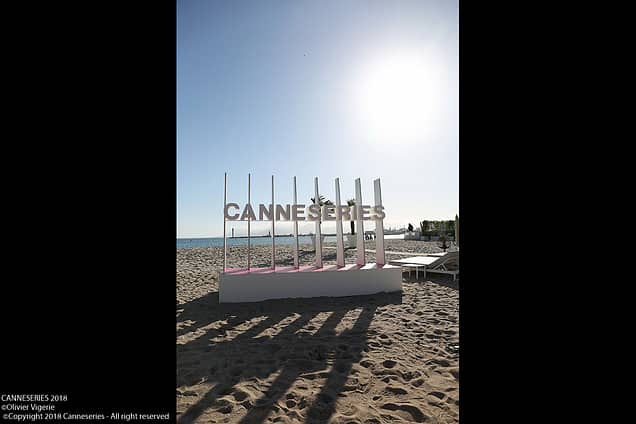 OFFICIAL COMPETITION
Bauhaus – A New Era ⎮Die neue ZeitGermany 2019
how to sell drugs online (fast) – Germany 2018
JUNICHI – Japan 2019
Magnus – Norway 2019
NEHAMA – Israel 2019
Perfect Life (Déjate Llevar) – Spain 2019
Studio Tarara – Belgium 2018
The Feed – UK 2018
The Outbreak (Epidemiya) – Russia 2019
The Twelve (Da Twaalf )- Belgium 2018
JURY – OFFICIAL COMPETITION
Baran bo Odar – President of the Jury – Director and Screenwriter – Switzerland
Selective Filmography – Under the Sun (2006) The Silence (2010), Who am I (2014), Sleepless (2017), Dark (2017-2019)
Rob (Robin Coudert) – Composer, musician and producer – France
Selective Filmography – Pink Cowboy Boots (2005), Belle Épine (2010), Populaire (2012), Horns (2013), Le Bureau des Légendes (2015-2018), Planétarium (2016), Revenge (2017), Troie : La Chute d'une Cité (2018)
Stephen Fry – Actor, Screenwriter and Director – United Kingdom
Selective Filmography –Blackadder (La Vipère noire) (1986- 1989), A bit of Fry and Laurie (1987-1995), Wilde (1997), Gosford Park (2001), Bones (2007-2017)
Miriam Leone – Actress – Italy
Selective Filmography – Distretto di Polizia (2011 – 2012), Non Uccidere (2015-2018), In Guerra Per Amore (2016), 1993 (2017), Il testimone invisible (2018), L'amore a domicilio (2019)
Emma Mackey – Actress – France andUnited-Kingdom
Selective Filmography – Sex Education (2019), The Winter Lake (2019
Katheryn Winnick – Actress and Director – Canada
Selective Filmography – Love & Other Drugs (2010), Bones (2010-2011), Stand Up Guys (2012), Vikings (2013-2019), The Dark Tower (2017), Polar (2019), Wu Assassins (2019)
THE CITY WEARS FESTIVAL'S COLORS
CANNESERIES Goes City:
Boules Contest – Allée de la Liberté – With the World Champions of Boules and CANNESERIES' talents
Exhibition – Cannes fait le mur – Paris Match's photographs
Exhibition – Marianne en série – The actresses of series exposed in the Salon Marianne in the Mairie de Cannes
Running – A running wearing CANNESERIES' colors, on 6th April at 09:30am, with small strides on the Pink Carpet
Breakdance Show – From the French Champions of Hip-Hop 3 Shows during the Festival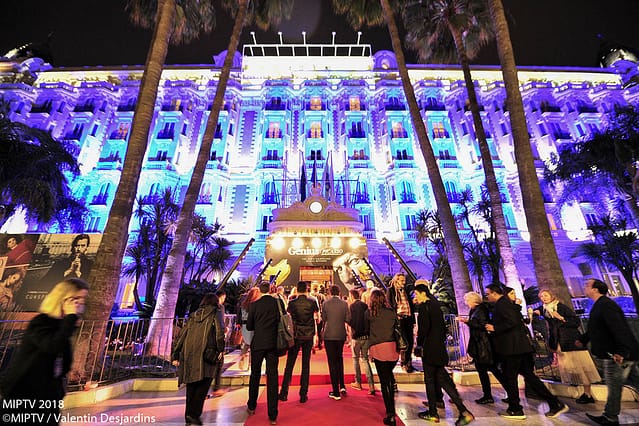 LE PETIT CANNESERIES
Le Morrison Lounge 8 Rue Teisseire, Cannes The Petit CANNESERIES, a programme dedicated to the general public with lot of goodies to win: Quizz, Blind Test, Karaoke, etc…
Cannes International Serie Festival
5 – 10 April 2019