GALLERY WEEKEND BERLIN 2017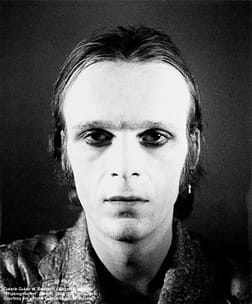 Berlin, Du bist so Wunderschön…
Berlin, you are so Wonderful…
Specially wonderful is Berlin during The Gallery Weekend, 28tH-30th April, 2017. Full of Art Innovations and Galleries that presents their Works in a very special and fantastic way.
FG.
The Gallery Weekend Berlin is a celebration of the galleries and serves as a culmination of their year-round activity: discovering artists, maintaining relationships, continually promoting and disseminating works worldwide; as well as serving as a point of contact for curators, critics and collectors.
The assertion of the galleries as- social -space has been a central concern since the inception of this special annual event, and often The Gallery Weekend Berlin have been used to present and unveil new exhibitions spaces. This year´s edition: Esther Schipper and Mehdi Chouakri, Moving to new locations. Gallery ChertLüde will take part for the first time.
This year The Gallery Weekend Berlin looks back at a thirteen-year success story, which is reflected in this year program.
Many galleries have decided to show artist with whom they have developed a long-standing collaboration and who continue to represent important positions within artistic discourse.
Paintings holds a particularly visible presence in this year´s program. a medium with a long history, multi-generational artists explore a range of negotiations with this artistic discipline, from reflecting upon phenomena of the digital age to an unadulterated engagement with color and form.
Regardless of medium, a signature feature of The Gallery weekend Berlin remains the discovering of young artists and the introduction of those yet less well-known to audience in Europa.
The Gallery weekend Berlin, which combines concentrated individuals exhibitions, memorable Berlin experiences and annual social event, is delighted to celebrate with its visitors the engagement of the gallerists at the place where everything began: AT THE GALLERY
From 28th to 30th of April, 2017 The Gallery Weekend Berlin Presents exhibitions by established and newly discover artist in 47 Berlin Galleries.
PARTICIPATING GALLERIES AND ARTISTS:
ARRATIA BEER | Fernanda Fragateiro
GALERIE GUIDO W. BAUDACH | Jürgen Klauke
BLAIN I SOUTHERN | Jonas Burgert
GALERIE ISABELLA BORTOLOZZI | Symonds Pearmain
GALERIE BUCHHOLZ | Caleb Considine; Melvin Edwards
BUCHMANN GALERIE | Tatsuo Miyajima; Lawrence Carroll
CAPITAIN PETZEL | Charline von Heyl
CARLIER I GEBAUER | Thomas Schütte
CHERTLÜDDE | Kasia Fudakowski
MEHDI CHOUAKRI | Charlotte Posenenske
CONTEMPORARY FINE ARTS | Katja Strunz; Bjarne Melgaard
DELMES & ZANDER | Jesuis Crystiano
GALERIE EIGEN + ART | Olaf Nicolai; !Mediengruppe Bitnik
KONRAD FISCHER GALERIE | Edith Dekyndt
MICHAEL FUCHS GALERIE | Marco Brambilla, Douglas Gordon, Roni Horn, Christian Jankowski, Oda Jaune
GERHARDSEN GERNER | Markus Oehlen
GALERIE MICHAEL HAAS | Jordi Alcaraz; Gino Rubert; Antoni Tàpies
GALERIE MAX HETZLER | Günther Förg; Toby Ziegler
KICKEN BERLIN | "Der Rand der Welt. Sibylle Bergemann in Dialogue"
KLEMM`S | Viktoria Binschtok
HELGA MARIA KLOSTERFELDE EDITION | Kay Rosen
KÖNIG GALERIE | Jose Dávila; Michaela Meise; Anselm Reyle
KRAUPA-TUSKANY ZEIDLER | Guan Xiao
TANYA LEIGHTON | Van Hanos
DANIEL MARZONA | Bernd Lohaus
MEYER RIEGGER | Eva Kot'átková
GALERIE NEU | Andreas Slominski; Cosima von Bonin
NEUGERRIEMSCHNEIDER | Michel Majerus
GALERIE NORDENHAKE | Spencer Finch
PERES PROJECTS | Brent Wadden
GALERIA PLAN B | Iulia Nistor
ESTHER SCHIPPER | Anri Sala; Angela Bulloch
GALERIE MICKY SCHUBERT | Marieta Chirulescu
GALERIE THOMAS SCHULTE | Michael Müller
SPRÜTH MAGERS | Lucy Dodd; Otto Piene; Pamela Rosenkranz
SUPPORTICO LOPEZ | Dara Friedman
GALERIE BARBARA THUMM | Teresa Burga
GALERIE BARBARA WEISS | Rebecca Morris
WENTRUP | Olaf Metzel; Zanele Muholi
KUNSTHANDEL WOLFGANG WERNER | Martin Barré
ŻAK | BRANICKA | Robert Kuś mirowsk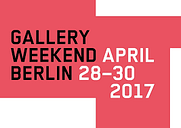 ©GALLERY WEEKEND BERLIN, 2017.
FG ART & TRAVEL INTERNATIONAL
info@fg-art-lifestyle.com
info@fg-arttravelint.com