Monaco Yacht Show 2019
The World´s Leading Superyacht Event
A bespoke-made show for the new generation of superyacht customers
Today it attracts over 125 superyachts with an average length closer to 50 metres, of which around 42 are new launches making their worldwide debut. The average value of the yachts on display is now a staggering €27 million. This is a far cry from the very first edition of MYS in 1991, when there were just 32 yachts moored in Port Hercules averaging 31 metres in length.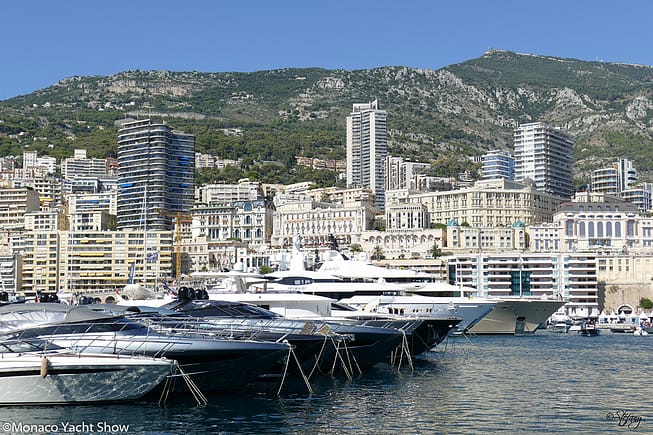 This year's fleet will feature larger superyachts compared with 2018. The largest luxury vessel will be 107 metres in length. 21 units will exceed 60 metres with an average size of 75m!
It is hard to overestimate the importance and prestige of MYS as a barometer that measures the state of the large yacht industry. When business is booming, there is a tremendous vibe among the yacht brokers and builders walking the dock. But in a sector still adapting to the aspirations of younger buyers and charterers, continued prosperity is not guaranteed and there is no room for complacency. As a proactive industry player, MYS is embracing change by adopting development strategies that deliberately target the emerging superyacht clientele.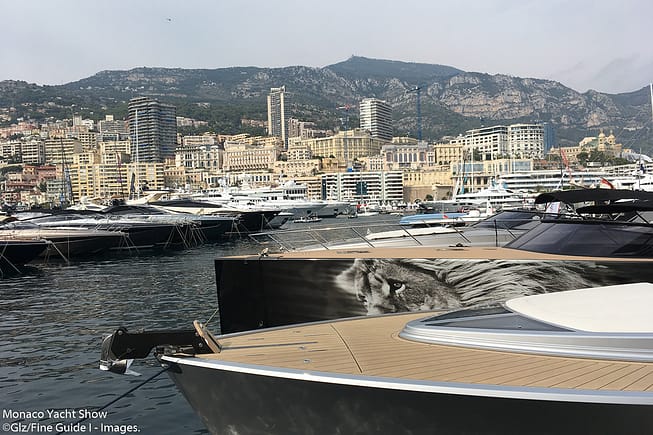 SUPERYACHTS ARE GETTING GREENER
Sustainability has become a hot topic in the yachting world, with many superyachts developing innovative solutions to help reduce their environmental footprint. Savannah, an 84m Feadship, was billed as the first hybrid superyacht with a single engine, three generators and a combined total of approximately one megawatt-worth of batteries. Black Pearl, the 107m sailing yacht from Oceanco, meanwhile, uses special shaft generators which create free electricity by allowing the propellers to turn when the yacht is under sail. Fuel cells are also gaining momentum, with Italian shipyard VSY developing a concept powered by hydrogen fuel technology, together with renowned designer Espen Oeino, Siemens and Lloyds Register.
The industry-at-large is following suit. Many superyacht builders provide financial support to Blue Marine Foundation, an NGO on a mission to put 30% of the world's oceans under protection by 2030. Their famous London to Monaco cycle ride, a 1100km trans-European marathon effort, has raised over one million pounds since 2016, with industry professionals coming together to raise money for ocean conservation.
There are far more initiatives besides. Many superyacht crew have united under the Clear Ocean Pact, a shared commitment to reducing single-use plastics on board yachts. Brokerage firms, meanwhile, are partnering with conservationists in an effort to help combat ocean pollution. At marinas and yacht clubs, floating rubbish bins are being installed to help clear plastic debris.
Leaders from the industry have also banded together to establish Water Revolution Foundation, a non-profit on a mission to drive sustainability even further within the industry through collaboration and innovation. First up on this newly-founded non-profit's agenda is to develop a database of sustainable solutions for the industry, to encourage a culture of 'open-source sustainability' where collaboration is prioritised over competition. They've also promised a revolutionary software tool that can measure the environmental impact of various yacht design concepts.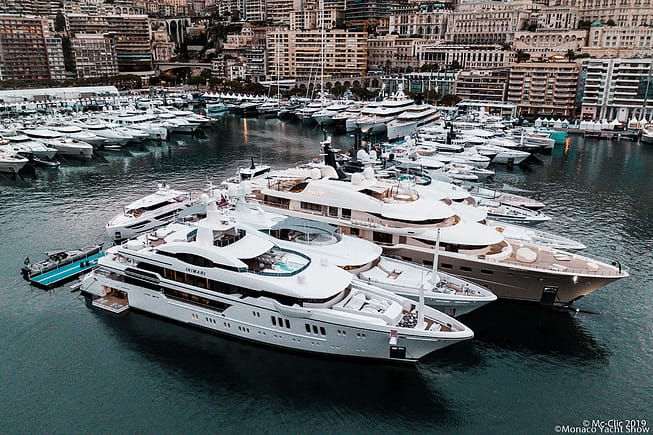 Superyachts have a very different operational profile to other marine vessels, averaging only around 300 hours per year. They rarely sail at maximum speed, cruising at only 20% of their capacity on average. Statistics show that less than 0.3% of the world's marine vessel CO2 emissions come from the thousands of superyachts afloat today. Nevertheless, the superyacht industry continues to minimise its impact on the environment and the world's oceans – after all, it is these very oceans that inspire people to go sailing in the first place.
"We work to offer the most prestigious superyachting event to the new generation of customers," confirms Gaëlle Tallarida, General Manager of MYS.

"Our responsibility is to offer our visitors an entertaining and instructive plunge into the world of superyachting, while serving the interest of the industry. In other words, to encourage encounters between final clients and the best players in the market."
VIP visit program: the Sapphire Experience
MYS is in constant contact with yacht builders, brokers and industry suppliers throughout the year in order to gather feedback and anticipate their needs and those of their customers. The Sapphire Experience, a program aimed at premium clients to enhance their show experience and help them take their first steps in the often-bewildering world of luxury yachting, was set up in 2016. The bespoke program includes a Concierge Service that coordinates private visits aboard superyachts on display, as well as a calendar of festivities during the four-day event. On the eve of show, for example, Sapphire Experience guests join a select list of industry influencers and luxury partners invited to attend the opening gala party, which includes the prestigious MYS Superyacht Awards Ceremony.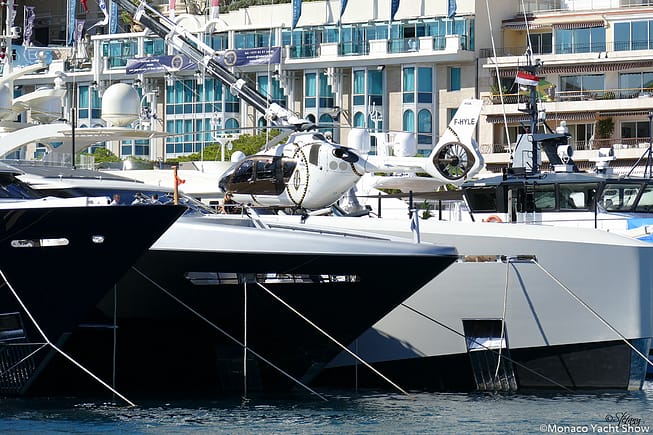 Monaco Yacht Summit
Since being introduced to the MYS agenda in 2016, the annual Monaco Yacht Summit immediately prior to the show has become a key event for clients and their advisors looking to enter or better understand the world of yachting. Attended by qualified representatives, family offices and private investors, the Summit includes a series of informative panel discussions with acknowledged experts from across the superyacht industry.
Car Deck – exhibition of classic and customised vehicles
Luxury cars go hand in hand with luxury yachting and the Car Deck exhibition of prestige and one-off automobiles, some of which are available for test drives by prospective clients, has been a big hit with VIP visitors regardless of age for the last four years. It is set alongside the Tenders & Toys area to offer a complete superyacht lifestyle environment in a single chic location.
Tenders & Toys exhibition
By providing access to secluded bays, transits between the mother ship and dry land, or simply an exhilarating high-speed ride, tenders give a younger clientele their first taste of the superyacht experience. Moreover, the stable of water toys – from inflatables to electric surfboards and mini submarines – is always high on the list of priorities for sports-minded charter clients.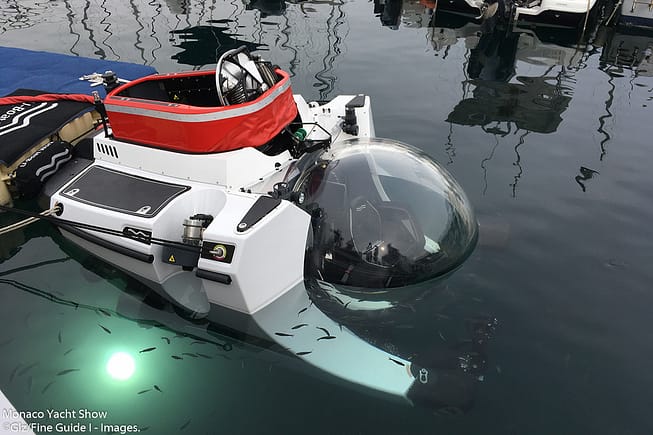 New Upper Deck Lounge on two floors
The Upper Deck Lounge will offer top-notch amenities on two floors to welcome the yachting customers and enhance their visit experience of the MYS. The show's reception and catering area will welcome all visitors in a luxurious environment furnished by the MYS top-of-the-range partners: the ground floor is dedicated to luxury exhibitors, a bar with an outdoor terrace, while the first floor will host the show restaurant and a VIP lounge with a panoramic view over Port Hercules.
New opening hours from 11am to 7.30pm
The MYS changes its opening hours and will welcome attendees, later this year, from 11am to 7.30pm (Saturday 28th September: 11am – 7pm). The goal is to offer a timetable that corresponds better to the visiting times preferred by private clients. The new schedule will also ease the relentless intensity of the show and create a more pleasant experience for visitors and exhibitors alike, while leaving more time earlier in the morning for B2B meetings, press conferences and media yacht visits.
29th Monaco Yacht Show
September 25th – 28th, 2019
Port Hercules, Monaco
Opening times:
Wednesday 25th, Thursday 26th, Friday 27th September: 11 am – 7.30 pm
Saturday 28th September: 11 am – 7 pm.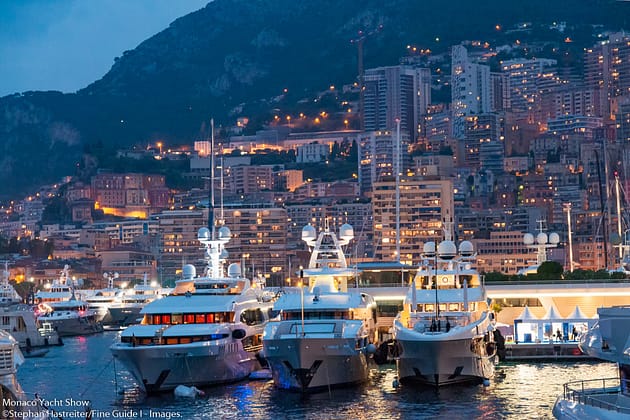 The Monaco Yacht Show
Set in the iconic Port Hercules in the principality of Monaco, the Monaco Yacht Show represents the pinnacle of luxury.
Each year, the MYS curates the exhibition of 125+ extraordinary one-off superyachts built by the world's most respected shipyards and welcomes leaders from the yachting industry.
In September, the yachting industry turns its focus exclusively to the MYS where forty or so new launches are annually unveiled in a worldwide debut.
600 exhibiting companies and partners participate in the growing success of the MYS.
Monaco provides the ultimate showcase for industry influencers from the most reputable superyacht builders, award winning yacht designers, luxury suppliers, influential brokerage houses to the most sought-after water toys, prestige cars, helicopter and private jet manufacturers.
The MYS is the premiere luxury event worldwide where visitors can discover the greatest aspects of superyachting against the glamorous backdrop of Monaco.
Since 1991, the MYS has gratefully benefitted from the recognition and the support of His Serene Highness Prince Albert II of Monaco.