ONLYWATCH 2019 – CHARITY AUCTION
ONLY WATCH
« CREATE BEAUTY TO DO GOOD »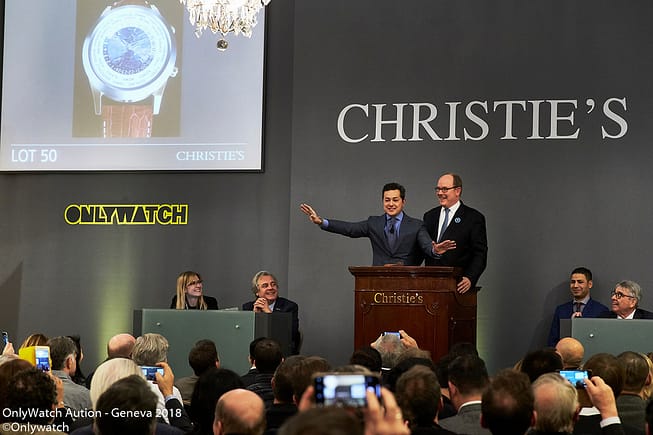 ONLY WATCH – the 8th edition of the biennial auction of unique timepieces sold for the benefit of research on Duchenne muscular dystrophy will take place on Saturday 9 November 2019, at 2PM in Geneva.
On ONLY WATCH, doing good means participating in the effort, one way or another, that leads to the elaboration of a cure for neuromuscular diseases and Duchenne muscular dystrophy in particular.
Thanks to ONLY WATCH and the 35 million Euros (40 million Swiss Francs) we have raised over the last years, tens of scientific researchers around the world are currently actively working and accelerating every day, to enter the decisive phase of clinical trials on human patients.
Doing good also means being coherent on all fronts and having no negative impact whilst doing so; this is why ONLY WATCH entirely compensates its carbon footprint that has been estimated at about 670 tons of CO².
From the 25 September to 9 November, the collection will be showcased: at first class events, Christie's salerooms as well as leading retailers, in Monaco, Dubai, Paris, London, New York, Tokyo, Singapore, Hong Kong, Taipei and Geneva.
THE COLLECTION'S WORLD TOUR
One month and a half away from the 2019 ONLY WATCH charity auction, one of the most looked for events of the watchmaking year, the 50 unique lots that compose the collection are leaving for a world tour starting this Wednesday 25th of the September that will take them to 4 different continents around the globe. The 10 stop-over cities will have the privilege of welcoming the most beautiful selection of unique watches ever gathered to finance research on Duchenne muscular dystrophy.
From Wednesday 25 to Saturday 28 September, in Monaco: official launch of the 2019 ONLY WATCH world tour on the world's leading superyacht event, the Monaco Yacht Show.onlywatch.com/monaco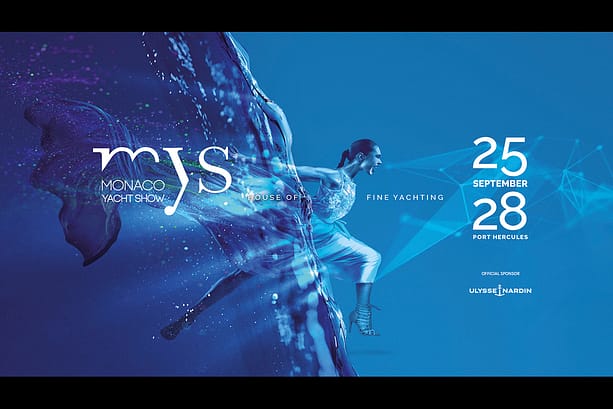 The watches will then be displayed:
From Tuesday 1 to Thursday 3 October in Dubai, at Christie's, in association with Seddiqi.onlywatch.com/dubai
On Monday 7 and Tuesday 8 October in Paris at Christie's.onlywatch.com/paris
From Friday 11 to Sunday 13 October in London, at Christie's.onlywatch.com/london
On Wednesday 16 and Thursday 17 October in NewYork, at Christie's.onlywatch.com/new-york
On Wednesday 23 and Thursday 24 October in Tokyo, at Christie's.onlywatch.com/tokyo
On Friday 25 and Saturday 26 October in Singapore, at The Hour Glass.onlywatch.com/singapore
On Monday 28 and Tuesday 29 in Hong Kong, at Christie's.onlywatch.com/hong-kong
From Wednesday 30 October to Friday 1 November in Taipei, at Christie's.onlywatch.com/taipei
From Thursday 7 to Saturday 9 November in Geneva, at the Four Seasons' Hôtel des Bergues (onlywatch.com/geneva)
The 8th edition of the ONLY WATCH auction will take place on 9th of November at 2pm (GMT+1) – the Four Seasons' Hôtel des Bergues. Geneva, Switzerland, in presence of HSH Prince Albert II of Monaco, under the hammer of the prestigious auction house CHRISTIE'S and in front of hundreds of supporters of the project and the cause.
DECLARATION FROM LUC PETTAVINO, FOUNDER OF ONLY WATCH:
«THANK YOU to all of those who have said YES to ONLY WATCH since its creation in 2005. It has been a fantastic human adventure. Simple and powerful. It's a very beautiful demonstration of empathy, trust, generosity… it's also a lot of hard work from all theparticipants and a desire to « do their bit » thanks to a project that does good while creating beauty.
With the launch of the world tour starts the last phase of this edition, the one where the people who are interested in this generous project can see the unique pieces with their own eyes, give and receive a lot of positive energy on each stopover exhibition.It's a privilege for me to be part of them, alongside the Christie's team.
To me, ONLY WATCH is also a success in the fact that it portrays a world where diversity doesn't create opposition but instead works in harmony, in a common effort to do good, and where altruism, cooperation and the public interest take over selfishness and the « every man/woman for him/herself » approach.
We have to acknowledge that our societies are currently expressing a need for more of these humanist values. The media that follow ONLY WATCH are willingly giving visibility to the exemplary behavior of all the participants in this project (of which they are also part of).
Science, financed amongst others by projects like ONLY WATCH, will soon bring us solutions to the agonizing problem that are incurable diseases.
Lastly, leading a project like ONLY WATCH also means being coherent on all fronts. This is why we entirely compensate our carbon footprint that has been estimated at about 670 tons of CO². To me, this is both normal and an act of responsibility. Mother Nature gives us everything and we shall respect her.
See you on the world tour or at the auction on 9 November, in Geneva.
Let's keep in mind that the Other, is also a part of us. So, long live altruism and fraternity! »
Only Watch brings together watchmaking groups and independent brands that express, through variations of exceptional timepieces, their applied creativity and their openness of heart by offering the fruit of their work.
The funds collected will entirely be donated to scientific and medical research on neuromuscular diseases in general and on Duchenne muscular dystrophy in particular, also thanks to loyal partners who graciously offer their services and know-how to support Only Watch.
ONLY WATCH is the premier international watchmaking charity event. It takes place under the patronage of HSH The Prince of Monaco and at the initiative of Luc Pettavino, President of the Association Monégasque contre les Myopathies.
« CREATE BEAUTY TO DO GOOD »