The Most Exclusive Show in the World.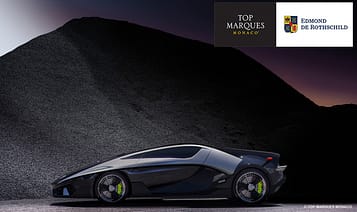 The 14th edition of Top Marques will take place at the Grimaldi Forum, from the 20th to the 23rd of April 2017.
The program is hugely exciting, with no fewer than seven world premieres,( including brands from England, Italy and Holland) focusing on innovation and the transport of tomorrow.
Never-seen-before supercars, revolutionary flying cars, new takes on old classics, and a brand new Super boat.
25 supercars lined up in the pit line outside the Grimaldi forum. These state-of the art-vehicles will be able to test drive on a closed section of the formula 1 GP.
A head to head race between one of the world´s fastest Superdrones and a Supercar is also planed for the weekend, taking place of part of the famous F1 circuit which includes iconic chicanes such as the Rascasse and Tabac.
Top Marques, now considered the Principality´s most popular event, attracting visitor from a far afield as Korea, Argentina and Iceland, will also showcase exclusive handpicked watches and jewellery, as well as the latest luxury must-haves.
The show is being organized in association with the private bank the EDMOND DE ROTHSCHILD GROUP, for the fifth consecutive year together wit other sponsors including DOTTA INMOBILIER, BURGES SUPERYACHTS, SILVEERSEA, GROUP MEREGALLI; LA SOCIÉTÉ DE BAINS DE MER AND THE DIRECTION DU TOURISME ET DES CONGRÈS MONACO
MONACO´S MOTOR SHOW

Under the High Patronage of his Serene Highness

Prince Albert II of Monaco.
Top Marques began as a dream 14 year ago and has since then blossomed into the World´s greatest supercar show on earth.
©Top Marques, Monaco 20th -23rd April 2017
FG ART & TRAVEL INTERNATIONAL
info@fg-travel-lifestyle.com
info@fg-arttravelint.com