FRIEZE LONDON – FRIEZE MASTERS 2021
Frieze

London

and

Frieze

Masters

returns

to

The

Regent's

Park
from 13 October to 17 October 2021
Frieze London and Frieze Masters 2021, Both art fairs are returning to the Regent's Park this October, following last year's hiatus during the pandemic. Together, the two events bring together galleries from 40 countries, presenting art across the ages, from ancient art and old masters to modern classics and the contemporary. A dedicated edition of Frieze Viewing Room will run parallel to the fair and will feature an expanded list of exhibitors, connecting international galleries and audiences. Taking place from 13-17 October, Frieze London and Frieze Masters are supported by global lead partner Deutsche Bank, continuing a shared commitment to artistic excellence.

The fair's core programme of artist talks, special projects and commissions will be accessible both at the fair and online via the fair's digital platform, Frieze Viewing Room, building on the hybrid format successfully launched in London last year. This year also sees the launch of Frieze's new permanent space No.9 Cork Street.

Eva Langret (Artistic Director, Frieze London)

'As we approach the fair our participating galleries have confirmed numerous ambitious presentations and curated shows that take on bold issues, and embrace the opportunity to see art in person once again. Frieze Week also promises to be a major draw with truly unmissable exhibitions all across London in both galleries and museums. Overall, we look forward to celebrating the resilience of the city's creative community and welcoming everyone back.'
Nathan Clements-Gillespie (Artistic Director, Frieze Masters)
'Frieze Masters gives our visitors the rare opportunity to engage with the history of art in its broadest sense and even acquire a piece of that history. This year our participating galleries are dedicated to not only showing works of art of the highest caliber but also introducing new artists and objects to both the expert and curious visitor alike.'
FRIEZE LONDON
WORLD LEADING GALLERIES
Frieze London will present the world's leading galleries, showcasing ambitious solo, group and themed shows that offer the opportunity to not only discover up-and-coming talent but also engage with some of art history's most important figures.
Highlights include:
• Carlos/Ishikawa presenting a solo booth of new paintings by Issy Wood
• Pilar Corrias with a solo presentation by Sabine Moritz
• Stephen Friedman Gallery showcasing new works by Deborah Roberts to coincide with the artist's first


European institutional solo show at The Bluecoat, Liverpool
• Casey Kaplan showing an exhibition of new Renaissance inspired paintings by Ella Walker
• Lisson Gallery's solo presentation of Garrett Bradley featuring the premiere of a new film by the artist(above)
• Lehmann Maupin with a curated presentation of Liza Lou and Do Ho Suh responding to the conditions of the pandemic and its relationship to the home. The presentation will be anchored by a to scale recreation of the breakfast nook in Suh's Seoul home
• David Zwirner exhibiting works by Oscar Murillo and Carol Bove
Alongside the main section of the fair, Focus is devoted to galleries established in the last 12 years and provides a platform for today's most exciting emerging artists, must-see presentations this year include:
• Addis Fine Art with a solo exhibition of new works by abstract symbolist artist Merikokeb Berhanu
• Arcadia Missa's joint presentation of Jesse Darling and Rindon Johnson
• Bank showcasing works by Lin Ke
• Blindspot Gallery presenting a new body of work by Sin Wai Kin (Victoria Sin) composed of a dual-channel tongue in cheek music video and various other boyband ephemera that capture an essence of queer joy
• Copperfield exhibiting a new video work and installation by Alberta Whittle (winner of last year's Frieze Artist Award at Frieze London)
• Emalin presenting two major new works by the 2021 Frieze Artist Award winner Sung Tieu
This year's curated section of the fair Unworlding, overseen by Cédric Fauq (Chief Curator, CAPC musée d'art contemporain de Bordeaux) will feature a selection of international artists whose practices are centred around the idea of the undoing of the world as we know it.
Featured artists include:
• Nir Altman with a large-scale installation by Ndayé Kouagou, presenting three new episodes of his ongoing project 'Good People TV' together with an associated floor piece
• Tanya Leighton with a solo presentation of Esteban Jefferson featuring new paintings from the 'Petit Palais' series
• Galerie Gregor Staiger showing an installation composed of new large-scale lightbox works by Nora Turato placed along the entrance to the fair
• Parliament presenting a series of paintings by Natacha Donzé.
FRIEZE MASTERS
SIX MILLENIA OF ART.
Stand Out, a new section of the Frieze Masters curated by Luke Syson (Director of Fitzwilliam Museum, Cambridge), will bring together art objects from across the ages that are great works of design, of sculptural and conceptual brilliance, looking beyond hierarchical distinctions of different media.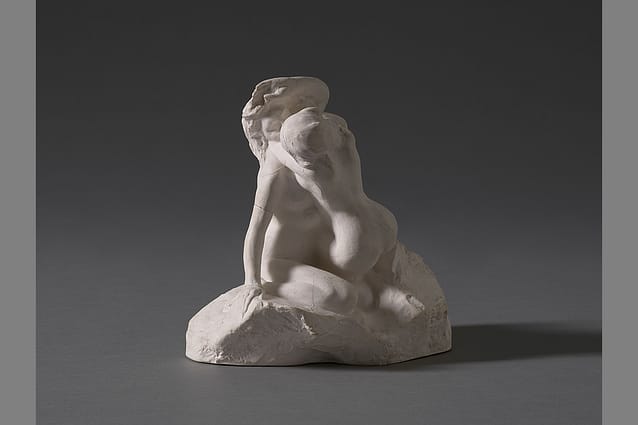 Highlights include:
• Oscar Graf Gallery showcasing a selection of rare 1900s decorative arts objects featuring nature inspire motifs
• Stuart Lochhead Sculpture's exhibition celebrating the medium of plaster and featuring sculptures from a diverse selection of artists, from Auguste Rodin through to Rachel Whiteread
• 'Art and Medicine' a themed presentation by Raccanello & Leprince highlighting the beauty and utility of Italian Renaissance pharmacy wares in a recreation of a sixteenth century apothecary
Ernest Archibald Taylor Display cabinet – Glasgow, 1901 ©Photo: Jacques Pépion, Paris ©Courtesy Oscar Graf Gallery
Apothecary jar or Boccia with portrait of a bearded Venetian gentleman, Workshop of Mastro Domenego, Venice, 1560-70. ©Courtesy Raccanello & Leprince



FU

RT

H

ER

P

ROGRAMMING
Alongside the fairs' gallery sections, Frieze London and Frieze Masters are anchored by a program of collaborations, exhibitions and talks. Live will debut a new format of online programming, curated by Languid Hands, a London-based artistic and curatorial collaboration between Rabz Lansiquot, filmmaker, programmer and DJ, and Imani Robinson, interdisciplinary writer, editor and live artist. The programme features three artists whose performances will explore ideas including liminal space, embodiment, transformation and grief, and will be available online at Frieze.com from 13 October.
• Rebecca Bellantoni's work Condition the roses, accept the vision. C.R.Y centres around questions of liminal space by asking if such spaces can become physical and what form they might take – what is possible, who can join and is this space a communal one? Bellantoni's practice is characterised by an investigation through the lens of metaphysics, spirit/energy, religion and their aesthetics, troubling the accepted/expected 'real'; and the experiential 'real'
• Ashley Holmes presents Even Myself Knows That Too (Journal Dub) an ode to the legacies of the Blues, Reggae, Rocksteady and Dub through experiments in space and sound. The title is a reference to the song 'Bad to Worse' (1978) by Burning Spear and continues Holmes's explorations into the language, sound, movement and foundations of Black musical tradition.
• Ebun Sodipo uses the ghostly hypnotic and meditative capacities of reflectives surfaces to speculate on Black trans desire and thirst as instinctual drives. Sodipo is a London based artist whose interdisciplinary practices narrates her construction of a blakc trans-feminine self after slavery and colonialism.



Frieze

London

Talks
– Overseen by independent curator Jeppe Ugelvig, the programme focuses on artistic collaboration and economies of exchange. Talks will take place online at Frieze.com and in-person at No.9 Cork Street.

• ruangrupa, Yazan Khalili & Lara Khaldi, moderated by Matthew Slotover (Monday 11 October, 1pm – ONLINE)
• Simon Fujiwara & Jeppe Ugelvig (Tuesday 12 October, 6:30pm – IN PERSON)
• Garrett Bradley & Arthur Jafa, moderated by Mark Godfrey (Wednesday 13 October, 7pm – IN PERSON)
• Jimmy Robert & Maria Hassabi, moderated by Kelly Kivland (Friday 15 October, 5pm – ONLINE)
• Jes Fan & Rindon Johnson, moderated by Ari Larissa Heinrich (Saturday 16 October, 1pm – ONLINE)
• Eric Mack & Haley Wollens in conversation with Kiko Kostadinov, Laura & Deanna Fanning of Kiko Kostadinov (Saturday 16 October, 5 PM – IN PERSON).
– Dr Nicholas Cullinan (Director, National Portrait Gallery) returns to curate Frieze Masters Talks exploring the connections between historical art and contemporary practice. The talks will take place online as well as in – person at Frieze Masters where they will be presented in association with Deutsche Bank Wealth Management.
Conversations include:
• Tacita Dean & Nicholas Cullinan (Monday 11 October, 3pm – ONLINE)
• Joy Labinjo & Christine Checinska (Thursday 14 October, 3pm – IN PERSON)
• Kaye Donachie & Erdem Moralıoğlu (Friday 15 October, 3pm – IN PERSON)
• Michaël Borremans & Dries Van Noten (Saturday 16 October, 3pm – IN PERSON)
• Amie Siegel & Nicholas Cullinan (Sunday 17 October, 3pm – ONLINE)
MEMBERSHIP
This autumn also sees the UK launch of Frieze 91, a new membership programme that is the first of its type by Frieze. Frieze 91 will offer members the insights and access needed to start or develop their own collection.
Frieze 91 members are granted early entry to all Frieze events, private access to participating galleries, tours of artist studios and museums, and invitations to special events across the globe. All Frieze members can also enjoy a dedicated space inside Frieze London to gather and socialise.
With over 30 events across London during Frieze Week, members of Frieze 91 gain access to a programme that includes private views at major institutions including, Serpentine, the National Gallery, the Barbican Centre, Tate Modern and Whitechapel Gallery; alongside an exciting range of gallery-hosted events, Frieze Talks at No.9 Cork Street, Frieze Masters Talks, Frieze Sculpture and much more.
FOOD

AND

DRINK
Frieze London and Frieze Masters are delighted to host pop-ups from the city's best restaurants, cafés and bars including Company Drinks, Folie, Gail's, Heckfield Place, illycaffè, La Goccia, Moro, Napoli Gang, Poke House, Rita's and Yalumba.
PARTNERS

AND

COLLABORATIONS
Deutsche Bank is the Global Lead Partner for Frieze Art Fairs. 2021 marks the 18th consecutive year they have supported the fair in a partnership that has strengthened and developed over time. New works by Idris Khan will be feature in the Deutsche Bank Wealth Management Lounges at Frieze, building on the organization's long-standing relationship with the artist. This year, the lounges will also focus on a campaign to highlight the "positive steps" the bank and its partners are taking to operate more sustainably.


Commenting on his new works in the lounge, Khan said:
'I'm inviting the viewer to fall into the words, colour and musical marks and bring their own thoughts and emotions to them.'
In addition, the third installment of Art:LIVE, a new online broadcast and video program which makes expert insights about contemporary art and culture accessible to all, will showcase behind-the-scenes highlights of the fair.
MATCHESFASHION
Continues its partnership with global art fair Frieze, with a series of installations throughout Frieze London and Frieze Masters featuring sculptures by floral artist Wagner alongside video, stills and mannequins celebrating the collaborative worlds of art and fashion. In partnership with Tony's Chocolonely, a complimentary bar of chocolate can be collected at all MATCHESFASHION locations at both fairs. Wrapped in a selection of signature marble prints, each bar has an individual number printed on a golden ticket which guests can bring to MATCHESFASHION's permanent Mayfair residence, 5 Carlos Place, for a chance to enter a prize draw as well as join a series of conversations, installations and masterclasses throughout the week.
At Frieze, visitors can also collect a map designed exclusively by artist Christabel MacGreevy spotlighting all MATCHESFASHION locations at the fair and how to get to 5 Carlos Place to collect one of 1000+ prizes including £5000 credit, a signature facial by Skin Design London founder Fatma Shaheen, a case of Ruinart and products from brands including J.W Anderson, Tekla, Tom Dixon and Christopher Kane. Whilst at 5 Carlos Place can enjoy complimentary breakfast, lunch and champagne at the MATCHESFASHION café or for those in a hurry, take it away in a bespoke marble packed lunch box.



BMW

Open

Work
Madeline Hollander will premiere the 2021 BMW Open Work at Frieze London. Titled Sunrise/Sunset, Hollander's commission was selected by curator Attilia Fattori Franchini, and introduced during Frieze Week 2020 via an interactive digital platform and livery intervention on BMW i3 electric vehicles. At Frieze London 2021, Hollander will debut a site-specific installation in the BMW Lounge composed of recycled LED headlights from the BMW Group Recycling and Dismantling Centre. Following an intense dialogue with the organization's sustainability department and investigation into the automatic adaptive system of BMW headlights, Hollander developed a networked map choreographed by the sunsets and sunrises across the globe. Fascinated by the responsive nature of headlight technology which reacts to a number of factors such as movement, light and weather conditions, Hollander has synced each headlight to a different time zone, creating a live global clock. The installation is accompanied by an original score by composer Celia Hollander.
13 – 17 October 2021
Regent's
Park – London, UK