Gallery Weekend Berlin 2018
GALLERY WEEKEND BERLIN 2018
From 27 – 29 April 2018, the art world's attention will be focused on the exhibitions of 47 Berlin galleries, reflecting the current art discourse within the framework of Gallery Weekend Berlin.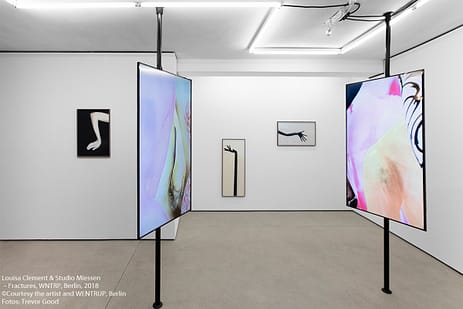 Gallery Weekend Berlin brings together exhibitions held in galleries throughout the city and offers an exceptional a special kind of art experience: works by the feminist pop icon Evelyne Axell can be seen alongside social commentary – from vicious to absurd – evident in works by Danny McDonald, Raymond Pettibon or Peter Wächtler. In addition to viewing conceptual works by the likes of R.H.Quaytman and Mario Garcia Torres, new discoveries such as the artist Leda Bourgogne can be made alongside exhibitions by artists who have already contributed to the writing of art history, including Kara Walker, Hans – Peter Feldmann, Los Carpinteros, General Ideaand Lawrence Weiner. A hallmark of the event is the high percentage of exhibitions by artists living in Berlin who have helped shape the city as an art metropolis, this year including Nevin Aladağ,Monika Baer, Julius von Bismarck, Mariana Castillo Deball, YngveHolen, Leiko Ikemura, Oliver Laric and Thomas Zipp among others.!
This and much more will be shown during the fourteenth edition of Gallery Weekend Berlin. As varied and diverse as the exhibitions may seem, the gallery owners are joined in their interest to reinforce the gallery as not only a salesroom but, above all, as an exhibition and social space. As they discover artists, maintain lasting relationships with them, and continually promote and disseminate their work worldwide, the galleries are a point of contact for curators, critics, collectors and art lovers. This accounts also for Berlin's young generation of gallerists, and this year we are delighted to welcome four galleries that have enriched the city's gallery landscape with their engagement and with the content of their programming to take part for the first time: Gillmeier Rech, Lars Friedrich, Alexander Levy und Dittrich & Schlechtriem.
On the occasion of Gallery Weekend Berlin, the New York Times is hosting the inaugural Art Leader Network Conference from 25 – 26 April: a select group of art experts discuss the impact of economic events on art and the future of galleries and museums under these conditions.