TEFAF MAASTRICHT 2018
CHAMPIONING THE FINEST ART FROM ACROSS THE AGES
TEFAF Maastricht will present more than 280 of the world's finest art, antiques and design dealers, who will bring their very best pieces to the 2018 edition of the Fair. The Fair provides an unrivalled draw for private collectors, museum curators, art market professionals and art lovers from many different countries.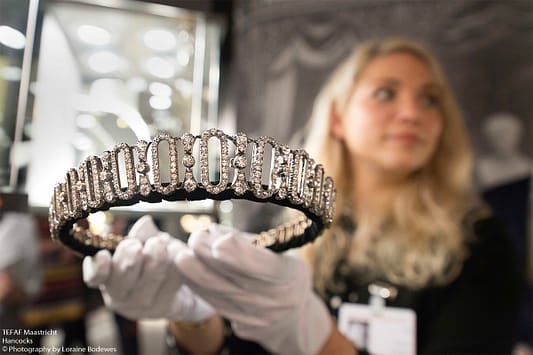 TEFAF Maastricht is the world's leading art and antiques fair, and its international reputation is reflected in the range and quality of the rare works of art for sale at the Fair, which is held in the MECC (Maastricht Exhibition & Conference Centre) from 10 – 18 March 2018.
More about TEFAF Maastricht 2018 here:
TEFAF Maastricht. 7, 000 Years of History.
Established in 1988, TEFAF is widely regarded as the world's pre-eminent organization for fine art, antiques, and design. TEFAF runs three Fairs internationally – TEFAF Maastricht, which covers 7,000 years of art history; TEFAF New York Spring, focused on modern and contemporary art & design; and TEFAF New York Fall, covering fine and decorative art from antiquity to 1920.
TEFAF gives international dealers the platform to present museum-quality works of all eras and genres to a broad base of collectors and connoisseurs.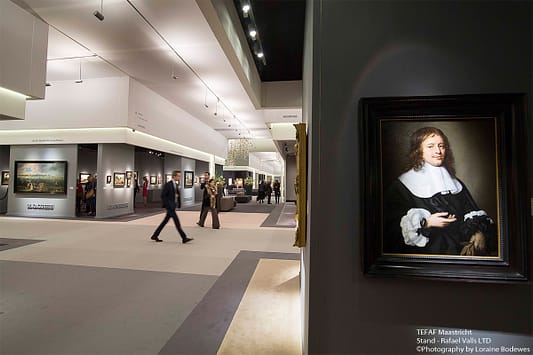 In addition to its annual TEFAF Maastricht fair in March at the MECC (Maastricht Exhibition & Congress Center) in the Netherlands, TEFAF expanded to the United States in October 2016. It presents two additional Fairs – TEFAF New York Fall and TEFAF New York Spring – held in October and May respectively, in the global art center, New York City.
CREATING AN ART COMMUNITY
TEFAF champions the finest art through the ages and from around the world. It brings together a network of top international dealers, who, through a combination of expertise and accessibility, inspire lovers of art from around the world.
THIRTY YEARS OF EXCELLENCE
Founded by art dealers in 1988 and run as a non-profit foundation, TEFAF has a proud history of showcasing masterpieces in every category of fine art – from antiques, Old Masters and Haute Joaillerie to contemporary painting, works on paper and 20th century design.
TEFAF is unrivalled in the rigor with which it checks the quality, authenticity, and condition of the works of art on sale at its Fairs. Using the latest technical equipment, its vetting committees scrutinize every item to be presented, so buyers can feel confident that any object offered for sale has passed through the hands and under the eyes of leading international experts.
TEFAF Maastricht
A Wonderful Art Fair not to be Missed!
10 – 18 March 2018.
the MECC (Maastricht Exhibition & Conference Centre)

Maastricht, The Netherlands.