CANNESERIES – Cannes International Series Festival
The Very First Edition of a Fantastic and Very Promising Series Festival!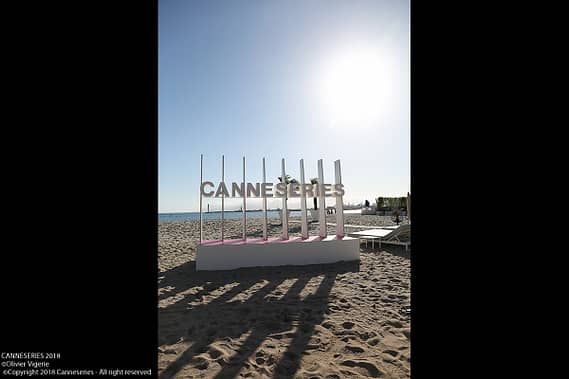 CANNESERIES, Cannes International Series Festival, unfolds its first edition from April 4 to 11 2018.
The event aims to highlight series from all over the world and to give an international voice to this increasingly popular and fiercely creative new art form.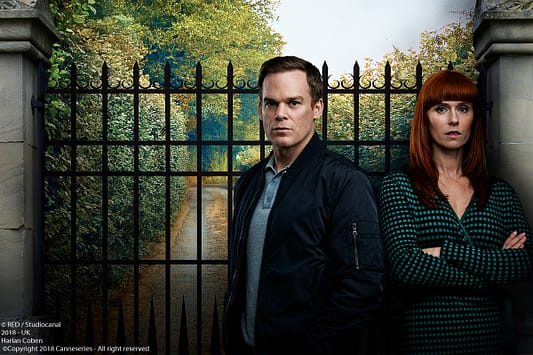 CANNESERIES becomes a natural partner in a strong visual environment, taking place alongside the MIPTV market and with the support of the world renowned city of Cannes.
Open to the public and organized by an independent association presided by Fleur Pellerin, the project will celebrate excellence. Striving to create a stage on which the foremost creators in the world of tv series come together, where tomorrow's talents are showcased and a prestigious international competition for a wide range of genres and for series of all shapes and forms is presented.
During CANNESERIES, the city of Cannes will embrace the world of series through dialogue and discovery, with screenings of classic series throughout the city, master classes, encounters and Q&A's, ad hoc digital content and much more…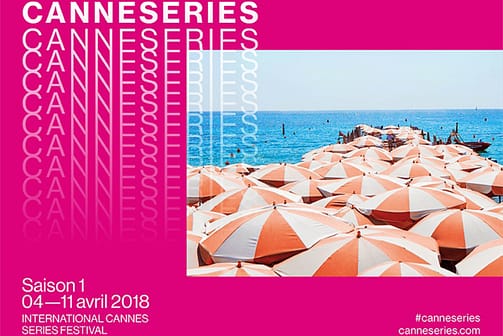 CANNESSERIES Compétition Officiel
The CANNESERIES Official Competition presents 10 world premieres from April 7 to 11 in the Auditorium Lumière at the Palais des Festivals.

The selection will be made up of innovative series from around the world ranging from: every genre, in every format, every distribution form and no selection quotas applied.

FREE SCREENINGS OPEN TO EVERYONE
Screenings will be open and free to all audiences – industry professionals, press and the general public.
OUT OF COMPETITION SHOWS
Alongside the Official Competition, three Out of Competition series will be premiered during evening events with the presence of the series' cast and crew.
CANNESERIES ADDICT
CANNESERIES Addict – April 4 to 11.
Free screenings open to everyone
Evening events around recent popular and cultural series
Encounters with talents: showrunners, directors, actors etc. The guests will share their passion for series with the public throughout the cartes blanches (cult episodes screenings and analysis) or conversations.
"Catch-up" screenings of in Competition, Out of Competition and CANNESERIES Digital series.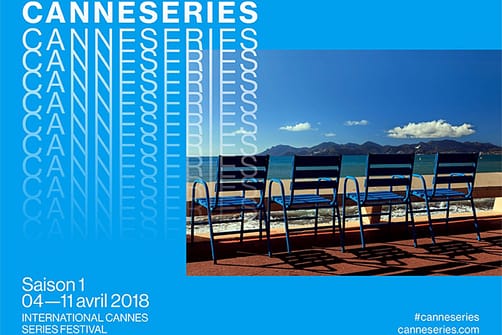 CANNES DIGITAL
CANNESERIES Digital is the competition dedicated to short formats. It takes place on Wednesday, April 11.
INNOVATIVE FORMAT
Short formats are increasingly appreciated. CANNESERIES is looking to turn the spotlight on these new, promising and innovative formats, which reflect current and new ways of watching series. Screenings will be organized as part of CANNESERIES Addict.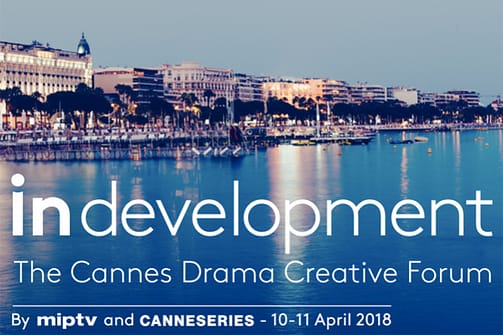 IN DEVELOPMENT
The Cannes Drama Creative Forum is a two days event 10-11April, dedicated to fast – tracking new Drama Productions at an Intrnational Level.
Co-organize by MIPTV, The Global and Digital Content Market; this unique program acts as an accelerator for writers and producers.
CANNESERIES INSTITUTE
CANNESERIES Institute is a series writing residency which welcomes eight international students in Cannes, from March 5 to April 11, 2018.
At the end of this program supervised by teachers from the University of Côte d'Azur (UCA) and members of Serial Eyes, a prestigious writing residence in Berlin, each resident will produce a pre-bible and the pilot of a TV series. One of them will be offered the opportunity to develop it with Canal+.
The residency is an intensive five week training of series writing destined to young screenwriters and closely linked to Canal+'s creative ecosystem: Original Creation, Studio+, Studiochannel.
Residents will be immersed in the universe of CANNESERIES. They will attend numerous original and international screenings, masterclasses and white cards throughout the city. They will also be able to participate to professional meetings organized as part of In Development, the Cannes Drama Creative Forum proposed by CANNESERIES and MIPTV.
CANNESERIES AND MIPTV
A Whole World of Creativity and Entertainment!!!