ELBPHILHARMONIE HAMBURG 2017
Spectacular Architecture for a boundless Music Experience.
On 11th and 12th of January 2017 the expectacular opening ceremony of the wonderful concert hall, The Elbphilharmonie, Hamburg took place.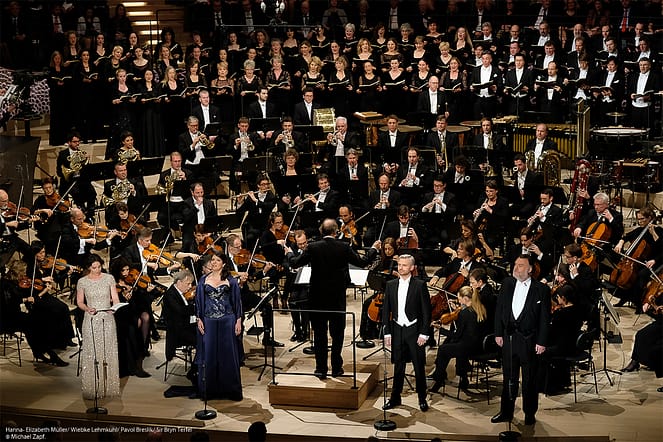 In the flow of the river Elbe and surrounded on three sides by water the new concert hall is now a center of attraction for all who live in Hamburg as well as for visitors from all over the world.
The spectacular building houses three concert halls, a large music education area, a range of places to eat and drink, a hotel and the Plaza, which offers visitors an unparalleled panoramic view over the whole city of Hamburg. Artistic quality, variety and accessibility shapes the musical program of Hamburg´s new cultural Landmark.
The Elbphilharmonie was designed by the renowned Swiss Architects´s company ©Herzog & de Meuron.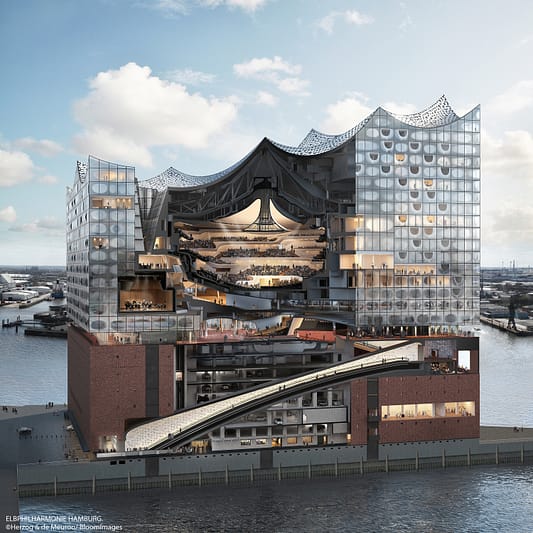 Perched on the top of a brick warehouse foundation – the concert hall- the former Kaispaicher, which was built at the port between 1963 and 1966 and used for storing Tea, Tobacco and Cocoa.- is a glass structure with its wave-like top,which raises up 110 Meters high into the sky. Constructed at the western point of the modern Harbour City, Europe´s largest -inter- city urban development project, in direct proximity to the UNESCO´S World´s Heritage site Speicherstad- (warehouse district) and The Kontorhause, (business district) within The Chilehause, The Elbphilharmonie serves as a symbol of the city´s past, present and future.
Spectacular architecture, Musical diversity, openness and accessibility to all – The Elbphilharmonie unites all the multifaceted Hamburg has to offer helping to broaden the view of Hamburg as a Gateway to the World, whichthe city has prided itself on doing for generations.
©The Elbphilharmonie, Hamburg 2017.