Make room at the table for a (Chianti Classico) producer
VIVA

L´ITALIA

The Vino Chianti Classico Consortium marks the reopening of the food services sector with a dedicated event for restaurants in the "Friends of Chianti Classico" network. Over 70 Gallo Nero producers will bring some sparkle to the 25 different venues, on 25 evenings, offering a personal presentation of their wines, during special dinners dedicated to a perfect combination of Chianti Classico's excellent wines and local fine food products.
Barberino Tavarnelle– The food services sector, an icon of Italian lifestyle, joie de vivre and conviviality has been one of the hardest-hit by the economic repercussions of the Covid pandemic. It also represents one of the main opportunities for people to enjoy Chianti Classico wines on a daily basis and this is why, in the last few days, the Consortium has launched a message of solidarity and good wishes to the Italian food services sector as it reopens, through a campaign featuring the historic Black Rooster depicted in the colours of the Italian flag. The message is strong and impactful:
"Cheers to Italy! Cheers to our ability to stand together, to provide and share, to our courage in facing challenges, our passion for our many natural ingredients and our skill in the art of transforming them. Welcome back, restaurants of Italy!"
As a further contribution to the sector, the Consortium is launching a project entitled "Make room at the table for a producer": in the coming days, over 70 Gallo Nero producers will add some sparkle to 25 different evenings in restaurants belonging to the "Friends of Chianti Classico" network, which have shown particular attention to Gallo Nero wines, as well as fine wines in general. The Gallo Nero producers will present their wines personally during special dinners which will offer a perfect combination of Chianti Classico's excellent wines and the fine foods served in the restaurants.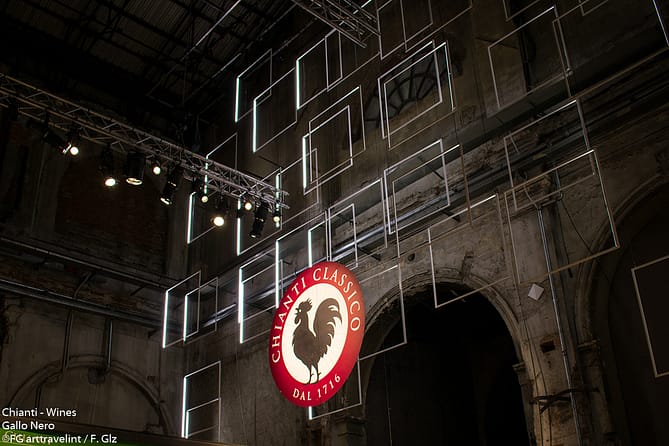 The format aims to help boost bookings in the newly opened restaurants, and motivate lovers of fine wines and food to come back to their favourite restaurants and hear the producers personally describing the features of the great wines they will taste.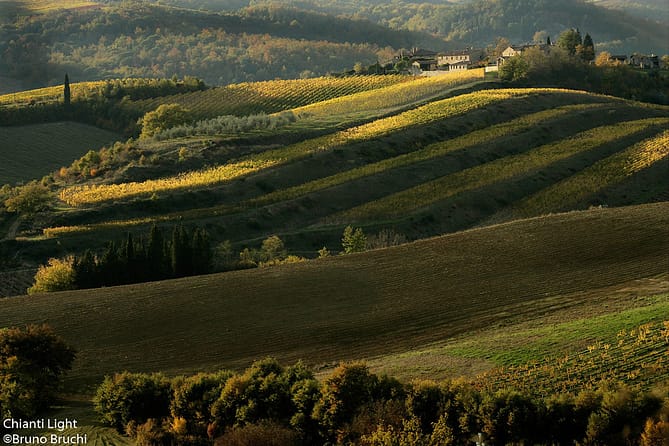 Giovanni Manetti, Chairman of the Consorzio Vino Chianti Classico:
"Along with the restaurants, we are ambassadors for some of the most characteristic aspects of top Made in Italy products worldwide: passion, art and expertise in processing the extraordinary ingredients our country provides have been handed down through the centuries, and our work respects and protects them. Our producers have responded promptly to this call for support from the food services sector, and we hope to meet with the same enthusiasm from the public. Before launching an appeal to take part in the event, there was a more general invitation to start allowing ourselves enjoyable moments with our friends and loved ones again, in everyone's favourite place to spend happy times together: the restaurant. We as producers will enhance this ritual with short, useful descriptions to help you get more familiar with Gallo Nero wines".
Make room at the table for a (Chianti Classico) producer
Date: 23 June
Restaurant: Toscanino – Firenze
Producers: Il Poggiolino / Lamole di Lamole / Tenuta di Lilliano
Reservations: (+39) 055 493 3468
Date: 25 June

Restaurant: Osteria il Bargello – Siena
Producers: Borgo Casa al Vento / Castello di Radda / Poggio Bonelli
Reservations: (+39) 0577 045649 – 338 1325779
Date: 30 June

Restaurant: Trattoria Armando – Firenze
Producers: Castello di Vicchiomaggio / Principe Corsini / Querceto di Castellina
Reservations: 393 0740068 – ale@trattoria-armando.com
Date: 1 July
Restaurant: Enoteca Pitti gola e cantina – Firenze
Producers: Castello di Monsanto / Valdellecorti
Reservations: (+39) 055 212704
Date: 2 July

Restaurant: Osteria Tripperia il Magazzino – Firenze
Producers: Fattoria Poggerino / Monterotondo / Ormanni
Reservations: (+39) 055 215969
Date: 3 July

Restaurant: Ristoro l'Antica Scuderia – Barberino Tavarnelle (FI)
Producers: Losi Querciavalle / Querciabella / Riecine
Reservations: (+39) 055 8071623 – info@ristorolanticascuderia.com
Date: 3 July

Restaurant: Le Contrade – Gaiole In Chianti (SI)
Producers: Fattoria di Corsignano / Fattorie Melini / Le Filigare
Reservations: (+39) 0577 749504 – info@lecontrade.com
Date: 8 July

Restaurant: Osteria dei Rossi – Siena
Producers: Bindi Sergardi / Fattoria Montecchio / San Leonino
Reservations: (+39) 0577 287592
Date: 9 July
Restaurant: Trattoria da Burde – Firenze
Producers: Casa di Monte / Conti Capponi-Villa Calcinaia / Nittardi
Reservations: (+39) 055 317206 – info@daburde.it
Date: 10 July
Restaurant: Osteria la Gramola – Barberino Tavarnelle (FI)
Producers: Castagnoli / La Sala / Vignamaggio
Reservations: (+39) 055 8050321 – osteria@gramola.it
Date: 15 July
Restaurant: Nello – San Casciano in Val di Pesa (FI)
Producers: Castello Monterinaldi / Pieve di Campoli / Valvirginio
Reservations: (+39) 055 820163
Date: 16 July
Restaurant: Ristorante da Verrazzano – Greve in Chianti (FI)
Producers: Castello di Volpaia / Castello La Leccia / La Lama
Reservations: (+39) 055 853189
Date: 17 July

Restaurant: Albergaccio di Castellina – Castellina in Chianti (SI)
Producers: Casa Emma / Fèlsina / Le Fonti – Panzano
Reservations: (+39) 0577 741042
Date: 8 September
Restaurant: Coquinarius Fiesole – Fiesole (FI)
Producers: Badia a Coltibuono / Fattoria San Michele a Torri / Vecchie Terre di Montefili
Reservations: (+39) 055 597 8356
Date: 9 September
Restaurant: Antica Trattoria La Torre – Castellina in Chianti (SI)
Producers: Pomona / Brancaia / San Felice
Reservations: (+39) 0577 740236
Date: 10 September
Restaurant: Trattoria la Baracchina – San Casciano in Val di Pesa (FI)
Producers: Casa Sola / Fattoria le Bocce / Piemaggio
Reservations: (+39) 055 8229600 – 333 2139620
Date: 10 September
Restaurant: La Taverna della Berardenga – Castelnuovo Berardenga (SI)
Producers: Banfi / Le Miccine / Villa a Sesta
Reservations: (+39) 0577 355547
Date: 11 September
Restaurant: Il Paese dei Campanelli – Barberino Val D'Elsa (FI)
Producers: Istine / Marchesi Antinori / Famiglia Cecchi
Reservations: (+39) 055 807 5318
Date: 15 September
Restaurant: Ristorante della Fornace – Castelnuovo Berardenga (SI)
Producers: Casina di Cornia / Lanciola / Le Masse
Reservations: (+39) 0577 322576 – ristorantedellafornace@gmail.com
Date: 16 September
Restaurant: Gallo Nero – Siena (SI)
Producers: Carpineto / Dievole / Villa Trasqua
Reservations: (+39) 0577 284356
Date: 17 September
Restaurant: La Loggia del Chianti – Radda in Chianti (SI)
Producers: Castello di Meleto / Podere Cianfanelli / Tolaini
Reservations: (+39) 0577 738491 – ristorantelaloggiadelchianti@gmail.com
Date: 22 September
Restaurant: La porta del Chianti – Castelnuovo Berardenga (SI)
Producers: Casale dello Sparviero / Podere Terreno alla Via della Volpaia / San Donatino
Reservations: (+39) 0577 359036 – laportadelchianti@gmail.com
Date: 22 September
Restaurant: Osteria Mangiando Mangiando – Firenze
Producers: Cantina Tuscania / Castello di Selvole / Poggio Torselli
Reservations: (+39) 055 493 5302
Date: 23 September
Restaurant: Trattoria da Bule – San Casciano Val di Pesa (FI)
Producers: Collazzi / Podere Castellinuzza
Reservations: (+39) 055 8249489
Date: 24 September
Restaurant: Trattoria Cammillo – Firenze
Producers: La Ranocchiaia / Monte Bernardi / Rocca delle Macìe
Reservations: (+39) 055 493 5302
Viva L´ Italia