St. Moritz Gourmet Festival – 25th Anniversary
ST. MORITZ GOURMET FESTIVAL
THE ORIGINAL SINCE 1994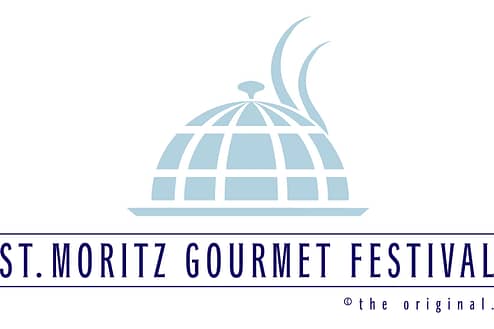 Since its first edition in 1994, the festival has been organised by the partner hotels and event locations, who have all joined forces in the St. Moritz Gourmet Festival Association. They are the hosts and provide the stage for the top international celebrity chefs as well as the venues for all the Gourmet Dîners, official and special events.
For a quarter of a century, the St. Moritz Gourmet Festival has been excelling with its incomparably diversified event culture. In 2018, we will celebrate the 25th anniversary of the festival, whilst at the same time premiering a new festival format: the programme now offers even more time and opportunities for visiting the great variety of culinary events, where guests can enjoy the pleasures of top-class cookery skills or our highly fascinating top chefs.
During the past 24 years, more than 80 000 gourmet enthusiasts have travelled to the fantastic winter wonderland of the Upper Engadine for the event, to be spoiled over the years by around 200 outstanding international guest Master Chefs from more than 30 different countries, as well as by equally distinguished local Executive Chefs working in the various festival partner hotels and event locations
Our Guest Master Chefs 2018
Whether they are highly distinguished in leading gourmet guides or rank highly in the prestigious World's Best list, the 2018 St. Moritz Gourmet Festival – always being in tune with the times – will bring together nine female and male Master Chefs in the Upper Engadine, who are setting new international standards in the fine dining scene with their very personal cookery styles and skills.
ST. MORITZ GOURMET FESTIVAL
12 – 20 January 2018